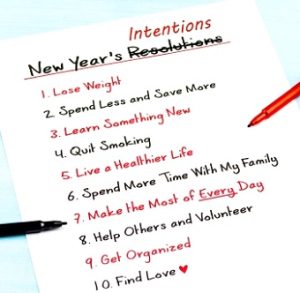 Hello LeTip family! Hope you all had a wonderful holiday season. Welcome to 2023! Here we are in a brand-new year. For this month's chapter spotlight, do we have a treat for you! We spoke with Joy Huntsman, President of LeTip of West Desert, NV, who holds the seat of Personal Coach. Along with telling us a little more about herself and how LeTip has helped her business, she is gracious enough to guide us through resolutions vs intentions and how you can start your year on the right track:
Hi, I'm Joy, the President of the West Desert Chapter in Las Vegas, NV. I am a Master Coach or Coach of Coaches. I want to share some insights with you on setting goals and how to accomplish achieving them.
I've coached thousands of clients in the US and worldwide who have come to me because they felt a sense of failure for not being able to be, do or have what they wanted; they felt stuck in life and disappointed in themselves. They realized that many goals they had resolved to accomplish at the start of a year were still undone or never started by the end of the year… o they would often feel defeated. It's a negative feeling of failure and a terrible way to start a New Year.
A professional coach helps clients look at themselves, their habits, and their belief systems. A coach provides clients with a new outlook, a strategy, and a judgment-free accountability partner. I want you, my fellow LeTip members, to end this next year feeling gratitude for the lessons this new year will bring you—a feeling of accomplishment and appreciation for yourself.
There is a strategy to do this, and this is what I share with my clients. But first, let's look at what doesn't work. Resolved to (ugh!)
When you think of a New Year, do you think of all the things you didn't get done last year, and the word "Resolutions" gives you an uneasy feeling? If the answer is yes, you're not alone. At all. Research shows that only 10% of people successfully stick to their New Year's resolutions. And multiple psychological studies suggest that New Year's resolutions don't work.
I've had clients who didn't want to verbalize their "resolutions." They feared they'd fall short, and then their friends would know. Others avoided committing because of past results. You, too, may avoid making them for fear of failing to achieve them and then feeling a considerable letdown at the end of the year. Or, you may be hesitant to share them with others because when you do, you are now accountable for what you've just declared. And for some people, it's as if speaking their wishes would jinx them!
Resolutions seem grounded in what we or society have deemed wrong and need a fix. For example, weight loss and issues around personal finance are consistently listed as areas where we need to resolve to fix something. Start a new diet. Stop spending. While admirable and maybe even grounded in what might be good for us, this resolve paints change with the brush of a binary act. I resolve. I throw the switch. Presto! I am thin. I am wealthy. I am (what I am not now). Resolutions can start to feel like an impossible burden; they are rigid and can often set you up for failure. As a coach, I know this rarely results in sustainable positive change.
So this year, why don't you try something that works?
Turning Resolution into Intention
A resolution is, more or less, a statement to change something you want to fix about yourself or your lifestyle. Unfortunately, as a result, resolutions tend to inspire negative thoughts about your current situation. The focus is on lack vs. abundance, uncertainty vs. clarity, and doubt vs. confidence. It's starting the New Year with a personal beat-up (what coaches refer to when your self-critic says something negative about yourself). Imagine this mindset going into a new year – I may fail.
On the other hand, an intention is more focused on creating goodness in your life based on your values. An intention does not imply something is wrong with the way you currently live; instead, it motivates you to live even better. You choose to be the best version of yourself. An intention is a desire that comes from within. It is a carefully considered goal, taking into account all the actions, activities, people, etc., necessary to support the success of your goal. It is making important decisions for yourself and being true to who you are. Not because some well-meaning family member or friend suggested it, not based on current trends or "shoulds." Notice how often you say you "should" do something. Based on what? Who? Setting Intentions can be seen as "intentional living" and becomes an everyday practice that we may fall in and out of, knowing we can always start again at any moment. Replace the word "should" with "choose."
See the difference?
Imagine what the birth of the New Year would bring if we turned a Resolution into an Intention, filled with hope, a powerful vision, and embedded with expectation. In The Four Agreements, it's unsurprising that the First Agreement in Don Miguel Ruiz's list is to be "impeccable with your word." The simple turn of words can be pretty powerful and reclaim what should be a positive feeling for the coming year. Goals are fluid; however, your Intention, when well thought out, is impeccable. And his Fourth Agreement is to "always do your best." Set the Intention to be better today than you were yesterday. This one agreement with yourself will help you stay the course! We can all intend to do that!
Doing vs. Being
With Resolution, we are talking about "doing." How many of you are resistant when told you "have to do" something? Or you "should do" this or that? Even if you're the one telling You!  With Intention, we are providing the critical balance of "being." When working with clients considering a new goal, I ask them to imagine that they have achieved it and then describe, in detail, how they "feel." It's capturing that "feeling" and then practicing "being" this feeling that will fuel them on their journey to their destination. That's the Law of Attraction!
Approach your goals with more compassion for yourself. As a result, you feel less pressured to create change and more inspired to take action.  So let's choose an Intention rather than a Resolution. An Intention is a positive directional desire grounded in a goal. It artfully recognizes the journey of change and asks, "how will this intention be supported?" It becomes an awareness of our "beingness." It is, by its nature, less declarative and softer than a Resolution. Therein lies its power. An Intention opens the door for individuals to explore a desire, ask deep questions, and ultimately, organically, build a support structure to explore and fuel positive change.
"Excellence is never an accident. It is always the result of high Intention, sincere effort, and intelligent execution; it represents the wise choice of many alternatives – choice, not chance, determines your destiny." ~  Aristotle
Points to remember:
⦁ Resolutions focus on the negative, while Intentions concentrate on the positive
⦁ Resolutions spotlight what you lack, and Intentions highlight what you have
⦁ Resolutions are strict, and Intentions are adaptable
⦁ Resolutions don't work; Intentions do
Do you see why you might consider setting Intentions this year?
How to Set a Powerful Intention for the New Year
You can carry an Intention with you throughout the year and into the future. When you set an intention, you live more mindfully and are open to new outcomes. So, how can you set a powerful intention for the New Near?
⦁ Clearly articulate what you want to cultivate or achieve
⦁ Create an affirmation around your Intention (an affirmation is an "I am" statement that you repeat to yourself in the present tense as if it is already a reality)
⦁ Simplify your Intention into one word
⦁ Review your Intention regularly: it is a destination; do you need to change course, overcome a roadblock, or change directions?
Goals vs. Intentions
A goal describes what you want to do in the future. It focuses on external accomplishments and is something you can check off a list: "Have lunch with a new member" or "Have a guest at our next meeting." An intention describes how you want to feel. Its focus is internal – on your relationship with yourself. There are three steps in achieving your goals. Step One is to ASK for what you want. Then, share your goals with your fellow LeTip members. Most people are willing to help when they have specifics. However, it will help if you tell them exactly how they can help you. Step Two is that you BELIEVE that you can have what you want. And you believe that you deserve what you want. This step is critically important. You can not say, "I want to invite a guest," and then, under your breath, mutter, "no one will attend." Step Three, the final step, is often the hardest. It is FAITH in the process. It's like planting seeds. Eventually, one will take root and sprout. So, the process never ends. We want to constantly plant the seeds to produce the crop we want to harvest.
Additionally, we want to create SMART goals. I give my clients a SMART Goal template to complete at the beginning of each year. Goals must be Specific, Measurable, Attainable, Relevant, and Time-based.
Examples of Powerful New Year Intentions and Goals for LeTip Members:
The Intention and Goal: I want to be the Top Tipper in my chapter.
The Affirmation: I value our members and am always looking for ways to support them.
The Word: Awareness
To make this a SMART Goal, we can add "next month." And regardless of the outcome, you will feel good because your Intention aligns with your value to support members.
The Intention and Goal: I intend to grow our chapter by inviting a guest to the next meeting.
The Affirmation: I value the benefits of LeTip and tell everyone I meet.
The Word: Relationships
The goal meets the criteria for being a SMART goal.
The Intention: I want to live in the moment without worrying about the past or future.
The Affirmation: I am present, living in the only moment that truly exists.
The Word: Presence.
This Intention is not a Goal; however, it is an excellent Intention by which to live!
Next year, your Goals may be the same as the years past. However, unlike Resolutions, you will succeed in achieving them when you are clear on your Intentions. You will instead be in a position to ask how far your journey has brought you. You will be able to evaluate what worked and what didn't. Rather than have a personal beat-up, you will continue your journey, making the adjustments necessary to keep moving toward your desired outcome.
As members of LeTip, let's set Intentions to represent the kind of member that fosters relationships by improving communication. Let's use the BANK tools available to us designed for that purpose. Let's set SMART goals for ourselves and our chapter to generate more tips to put more dollars in each others' pockets. Let's expand our circle of influence and increase our membership. Then, let's look back at this past year and learn lessons to help us improve as members and LeTip leaders, so we move into 2023 with the "Intention" of making it the best year!
LeTip has helped me grow my business. I am confident it will continue to support me in generating more clients. It introduced me to business owners I most likely would never have known. When invited to be a guest, I attended to see if I could attract clients to expand the business coaching segment of my practice. I had been successful as a personal life and career coach; however, I wanted more business clients and entrepreneurs. Within the first month of joining, a member hired me for her business, and that project paid my dues for the next three years. Through LeTip, I have created great relationships with people across the country. Our chapter continued supporting its members with Zoom meetings when we faced the pandemic. We learned how to pivot and change and continue. We also learned that you could create excellent relationships virtually! LeTip provides a way to improve my skills through Leadership Calls and meet new people through the Lunch Bunch, Power Hour, and Happy Hour Zoom calls. LeTip works when you take the time to develop relationships with your chapter members. Everything starts with the relationship with yourself and then with others. If you feel stuck in life, in a relationship, with your career, or want something different, seek a coach's support and call me. Or if you know someone who needs help designing the life they want and encouragement to live it, send me a tip! The first session is complimentary. It starts with a conversation! Set the Intention to be your Best Self for the New Year!
Check out my video: "I'm not a Therapist!"