LeTip builds more than just strong
business relationships.
Our business networking group cultivates 
friendships that last a lifetime.
LeTip International. The ORIGINAL business networking group.
We're LeTip International, the oldest and most trusted business networking group in the country. We're the business referral network that started it all.
Our unique professional networking group model is based on building, sustaining, and supporting strong relationships between businesspeople. LeTip members form a close knit family of non-competing businesses.
Successful members in over
LeTip is the business networking group for businesses of all shapes, sizes, and industries.
Lawyer. Dog walker. Designer. From dog walkers to data recovery, we've got the perfect place for your business in one of our more than 740 business categories in our business referral network.
One that enables you to build powerful strategic relationships within your industry, as well as presenting you with the opportunity to pollinate your products and services to professionals in other industries.
We Create Business Relationships.
LeTip Business Networking Group Chapter members spend time learning about each other's business, powering their ability to make better referrals.
By becoming well versed in each other's industries, they can make higher-quality referrals. These high level tips turn our local business referral network chapters into powerful, knowledge and result driven sales forces.
This business networking group system of building better business tips has put hundreds of millions of dollars in the pockets of member businesses.
Best of all, success is seeded on an underlying philosophy of giving first in order to receive.
Give, Get, Grow… Repeat!®
Each week when the tip bucket is passed to you to give your commercial, you are introducing your business to a business networking group sales force empowered with the knowledge to get you business and grow your brand.
Interested in becoming a member. Use the chapter or category search to get started.
Sign up for our Weekly Webinar
Want to learn more about LeTip? Sign up for our weekly webinar with LeTip leadership!
Got Questions? Talk to us.
Need to find out more? Contact us by phone or email to get answers now.
LeTip Wired: Business networking powered by technology.
All our members have 24/7 access to LeTip Wired, innovative technology that powers stronger business partnerships.
Wired is our business referral network's go-to resource for tipping members, receiving tips, inviting guests, and getting the word out about your products and services.
The world around us has seen many changes in the last few years. One big change has been the shift to remote work environments and virtual meetings. We all learned the ins and outs of new platforms and modes of communication. LeTip took note of the changing world...
read more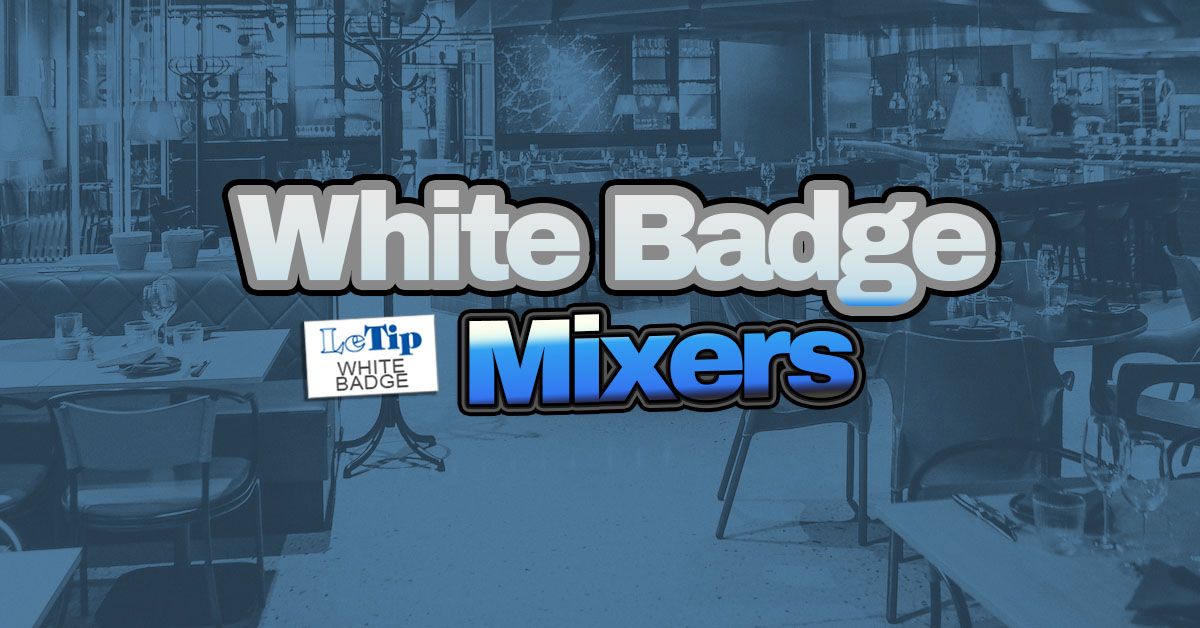 White Badge Mixers are events with unlimited potential for your chapter. That is if you see them as an opportunity to enhance your chapter and not...
read more
It's the time of year when the kiddos head back to school and there is a crispness in the air. We may already be reminiscing about the memories made...
read more