When I am asked about what Commitment means within LeTip, I come up with two answers. The first is our long-standing members like Barbara Bertran who has been a LeTip member since 1981. I have only known Barbara since 2000, when she had already been a member for 19 years. When reached out for a comment about commitment and her experience with LeTip, Barbara responded back to me with the following:
"LeTip afforded me the opportunity to allow my family to participate in the business. I have 6 children and all have worked for me one time or another. Today two of my daughters continue in the floral business and one daughter now runs and owns 4 Season's Shop, the family business. I was committed to my small business and to my LeTip chapter. I am 82 and still attend my LeTip Friday morning meetings every week. These have been the best friends I ever made! The best thing I ever did!" -Barbara Bertran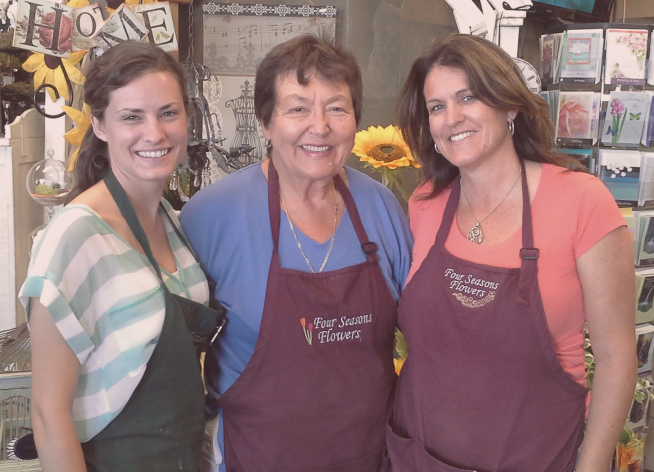 My second thought goes to one of LeTip's long-term employees, Scott Jones, who this year has worked for LeTip for 15 years. Scott is always available to do anything that LeTip needs. His commitment is best described in the words I found in a recent Disney Blog. Disney has long been known as a company that has employees who are committed to its culture. We believe this blog speaks well to LeTip's Commitment also and is exactly the type of culture that we hope to help our members create within their Chapters. Click here to read it.
---
To read more of Kim Marie's Blog, click here
Kim Marie Branch-PettidKim Marie is one of the leading women business owners in charge of an organization which includes more than 5200 members worldwide, now entering their 40th Anniversary Celebration. Her motivational speeches have been heard all across North America. With 28 years in the banking industry in all forms, including mergers and acquisitions, she has been and continues to be involved in fund raising for non-profit organizations, as well as a member of California Women for Agriculture, Sequoia Guild, member of Vistage Trusted Advisor Group and WPO-Women Presidents Organization, Phoenix, AZ. Also, she is a past board member of ASBA (Arizona Small Business Association). Her specialties include trainer, motivator, connector with years of experience in bringing businesses together for a 'great fit'.
The Gold Standard of Networking™ for 40 years.
LeTip.com
(800) 495-3847
#LeTipNow
40 Years of helping build businesses just like yours, everyday of the week.