Many LeTip members & chapters do amazing work to give back to their local communities. Whether it be by supporting the people within their chapters directly, participating in fundraiser events, and donating their own time and money to charity organizations, we are extremely proud of (and honored to share) a few of our LeTip chapters who go above and beyond to give back. Here are just a few examples we were able to gather in honor of our Week of Giving:
---
Individual Members Involved in Charity:
---
Len Hardy – Arthritis Foundation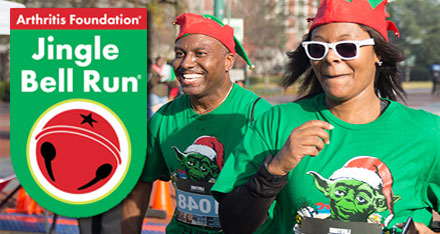 LeTip of Yardley's Chapter President, Len Hardy, is leading a fundraising effort in support of the Jingle Bell Run event which is in turn hosted by the Arthritis Foundation. Several Jingle Bell Runs are happening all across the United States. Len's son Shane who was diagnosed with juvenile arthritis has also formed his very own team to help with the 2018 Jingle Bell Run taking place in their local area of Philadelphia. If you would like to support their fundraising efforts, please click on the link here or the Jingle Bell Run image below.


---
Kathy Grier – Phamaly Theatre

Kathy Grier from LeTip of Douglas County, CO is involved with a charity called Phamaly Theatre which works with people with disabilities and encourages them to perform active roles in stage and theatrical productions. It is a non-profit organization founded in Denver, Colorado in the year 1989. The founders were five theater students, all wheelchair users, who were frustrated about the lack of theater opportunities for disabled persons.

---
Chapters Involved in Charity:
---
LeTip of Charmichael, CA – Various Charities

LeTip of Carmichael donates to a different charity of their choice once every quarter, sometimes during their regular meetings. They have carried this wonderful tradition for about 5+ years now. They also do a raffle every year around Christmas with proceeds going to different charities.


---
LeTip of Cherry Hill,NJ – Camp Out for Hunger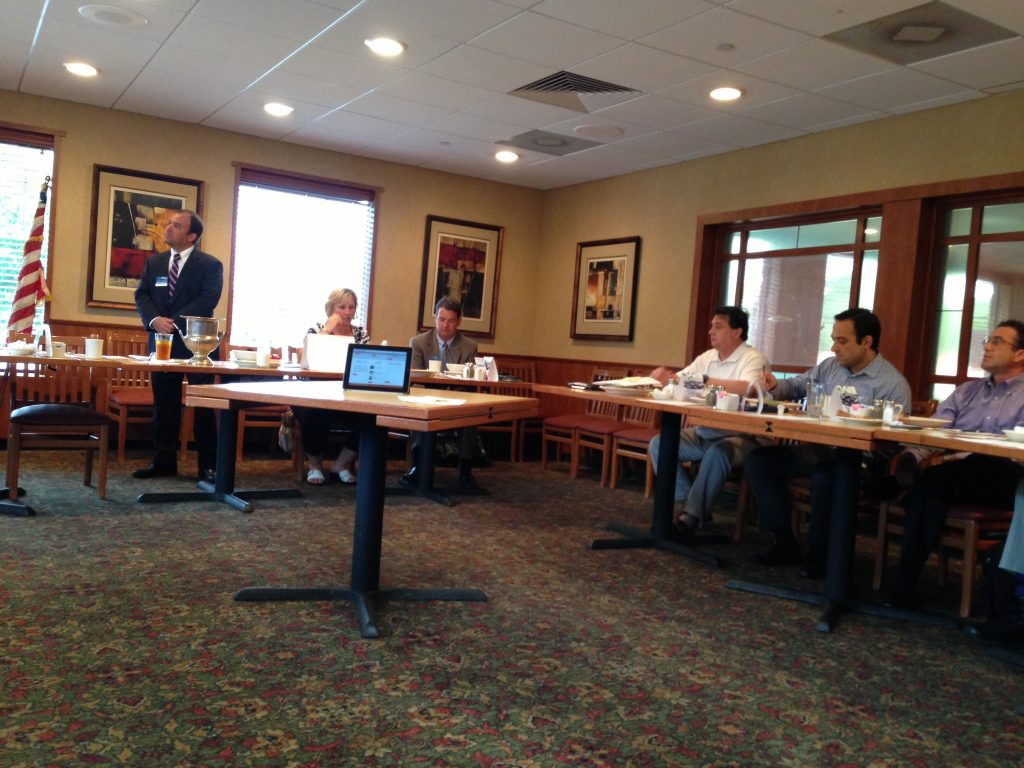 LeTip of Cherry Hill is rallying this year to help support a canned food drive which is being hosted by their local Philadelpha radio station 93.3 WMMR. The food drive is called the Preston and Steve Camp Out for Hunger and is partnered with "Philabundance."


---
LeTip of Port Jefferson, NY – Island Harvest


LeTip of Port Jefferson donated to Island Harvest, the largest hunger relief charity organization in Long Island. There will be a raffle ticket for each dollar donated and the prize will be ordering any item off the menu at their weekly meeting, with all remaining proceeds passed onto Island Harvest.


---
LeTip of Sunrise, NY – Charity Within

To coincide with our Week of Giving, we wanted to share this heart-warming story shared to us by Chris Cianciulli, President of LeTip of Sunrise, NY and LeTip Internationals recipient of the 2018 President of the Year award. Within two years, LeTip of Sunrise has grown from 20 members to over 70 members! They are a strong, vibrant chapter and the following article will share a bit of insight into their outstanding character and dedication to their fellow members. Click Here to Read the Article


---
LeTip of Tigard/SW Metro, OR – Ex Novo Brewing Co.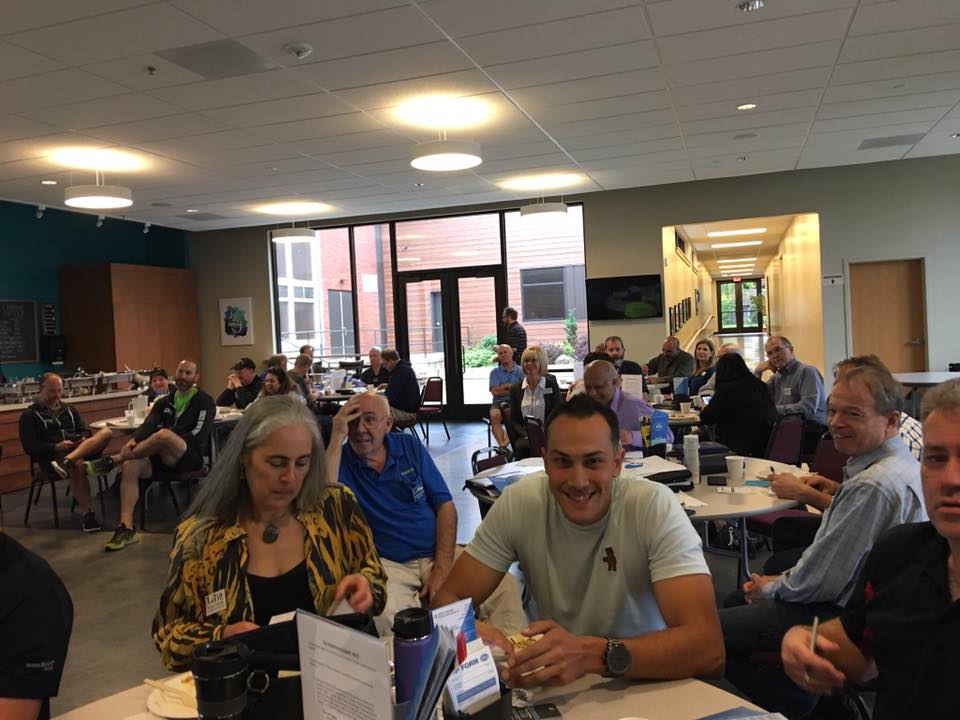 LeTip of Tigard/SW Metro held a business mixer on October 30th at a local brewing company (Ex Novo Brewing Co.). This brewing company donated a percentage of their proceeds to several charities; Friends of the Children, IJM, Impact NW, and MercyCorps.


---
LeTip of West Shore, PA – New Hope Ministries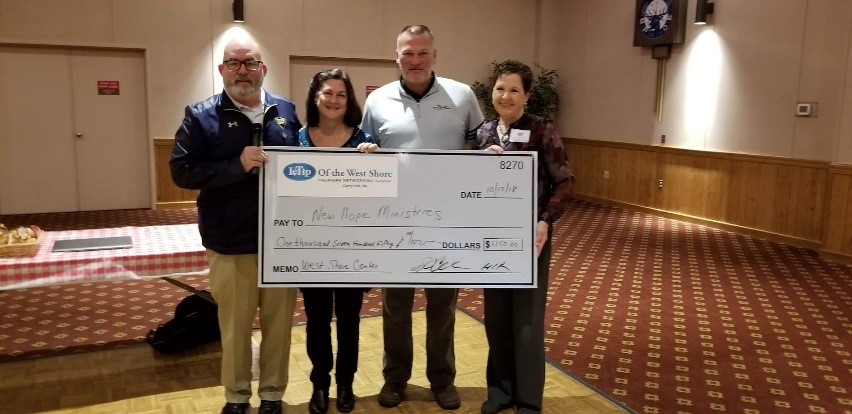 Members of West Shore are involved in their local New Hope Ministries organization, which provides many social services through their church. For example, New Hope provides support in Pennyslvania for low-income families, provides food and basic needs, has various work programs, and also is engaged with assisting at risk youth.


---
Don't see yourself or your chapter on this list? While we did make every effort to reach out to our members asking them to send us their charity information, we understand it is possible to have still been missed. If you would like your chapter or individual self featured online by LeTip International, please contact us and we would be more than happy to include you and your charity work in our 2019 Week of Giving!