The year was 2000. It was early January. The world was waking up to a new year and a new century. Opportunities were on the horizon. It was in those brisk early days of January 2000, that LeTip of Somerset Hills was formed. Some of those founding members are still active, today!
We spoke with Jack Watkinson, who serves as Program Director for the chapter and holds the seat of Information Technology Consulting. Jack can tell you that this chapter has achieved growth through the events they host. He said, "Social events are like growth-fuel, if you do them right. As a chapter we had a few jumps in growth all right after an event."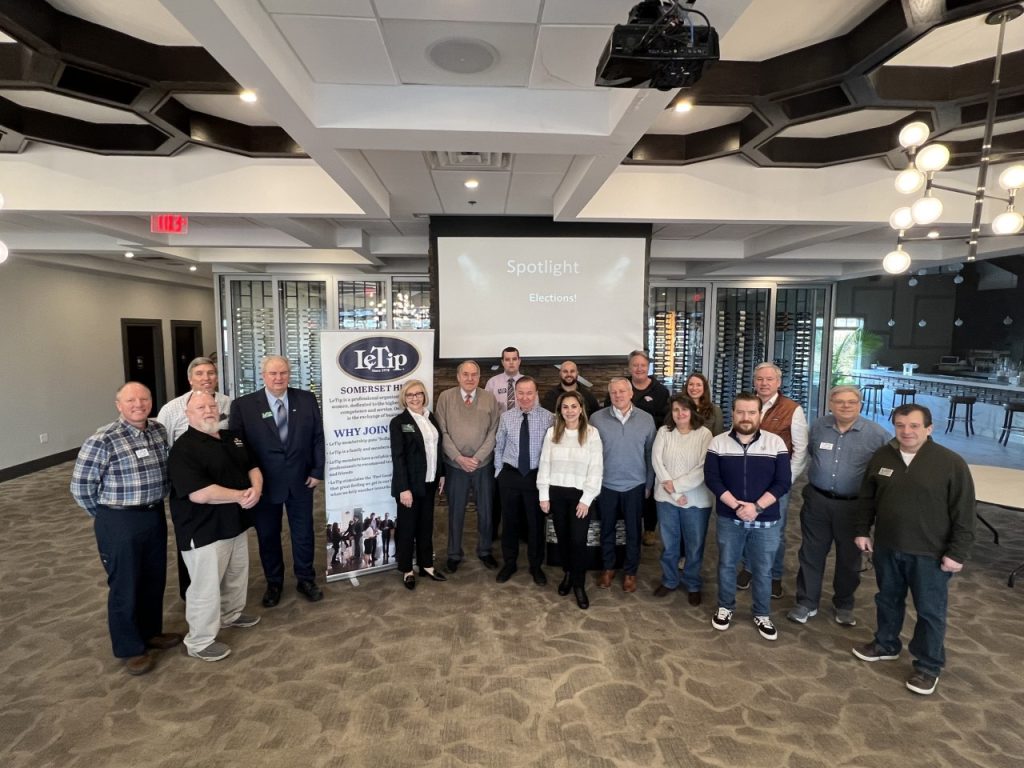 Jack shared that the chapter recently held their quarterly program, where they discussed membership ideas. They had small breakouts discuss what they wanted social events/mixers to look like for rest of 2023 (and beyond). "There's a different feeling in the room when we have 23 people, all feeling heard and bought into the events the chapter is planning. They are looking into local sporting events, Top Golf, axe throwing, cider houses, breweries, and traditional mixers, in addition to many more ideas."
He went on to share that having added social media and internet marketing members, the chapter is revisiting different ways, other than just word of mouth, to get more people in the room, so they can narrow it down to getting the right people to join the chapter. Jack said, "In Jim Collins' 'Good to Great', he talks about getting the right people on the 'bus' (your chapter), then getting the right people into the right seats, and when led by a common goal, it becomes the ideal setup for driving your chapter to the destinations you want."
When talking about the chapter, the conversation led to how it was with mixed emotions that the LeTip of Somerset Hills chapter recently celebrated having been graced with the great Bob Van Rensselaer, who held the seat of Attorney Wills Trusts and Estates. Not only was Bob a founding member of the chapter, but he had been a member for over twenty years, showing the highest level of professionalism in all aspects. And now, after so many years of hard work, Bob would be retiring.
The chapter shared this, about Bob:
"We didn't know when he did his most recent Speaker Rotation that it would be his last. He decided to fill us in on his professional journey, dating back to his early days in Newark, NJ.  He was a model member, who enjoyed meeting fellow chapter members for one on ones, at a little old diner called Bryan's Luncheonette.  Any member that had the pleasure of sitting down with him conveyed the same sentiments – that he truly enjoyed getting to know each member personally and professionally. It wasn't unusual for him to show up and during the membership commercials have 4-6 tips after a quiet couple of weeks.  Annually, Bob had always finished in the top few members for tipping.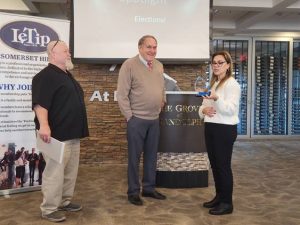 Upon his professional and LeTip retirement he was awarded his Gold badge.
"What a great moment, he will be missed."