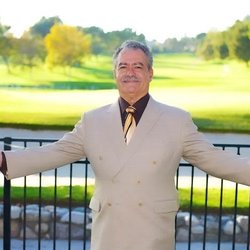 Many Solana was raised in Queens, New York, he soon after moved to San Diego, CA and graduated from San Diego State. At the age of 18 he joined the Air Force, and after four years he moved to San Diego. He graduated from San Diego State university and shortly after, moved to Puerto Rico to become a CPA. After two years he moved back to San Diego and worked as a CPA at Price Water House. He decided to step up to a leadership role as the Treasurer for a builder in the Orange County region, which led to becoming a real estate developer.
From Cali Home solutions in 1998, he has originated over 2500 loans since. They do all real estate loans from reverse to commercial, to portfolio, to conforming.
"I love my business because I am always helping people. My vast resources and strong relationships give me an edge that most other lenders can not achieve. I can not see retiring as when, you love what you do it is not working. I am a charter member of Northridge LeTip. I started in July of 2000 and strongly believe in business relationships achieving growth personally, as well as, in your business development. LeTip has provided me with a family of business colleagues that I cherish as friends. Respectfully, appreciate the award and wouldn't do it any other way".
Manny won our Mentor of the Year Award for being an outstanding mentor within his chapter, LeTip of Northridge, CA.