2020 – More Power Events!
POSTED January 6, 2020 | Articles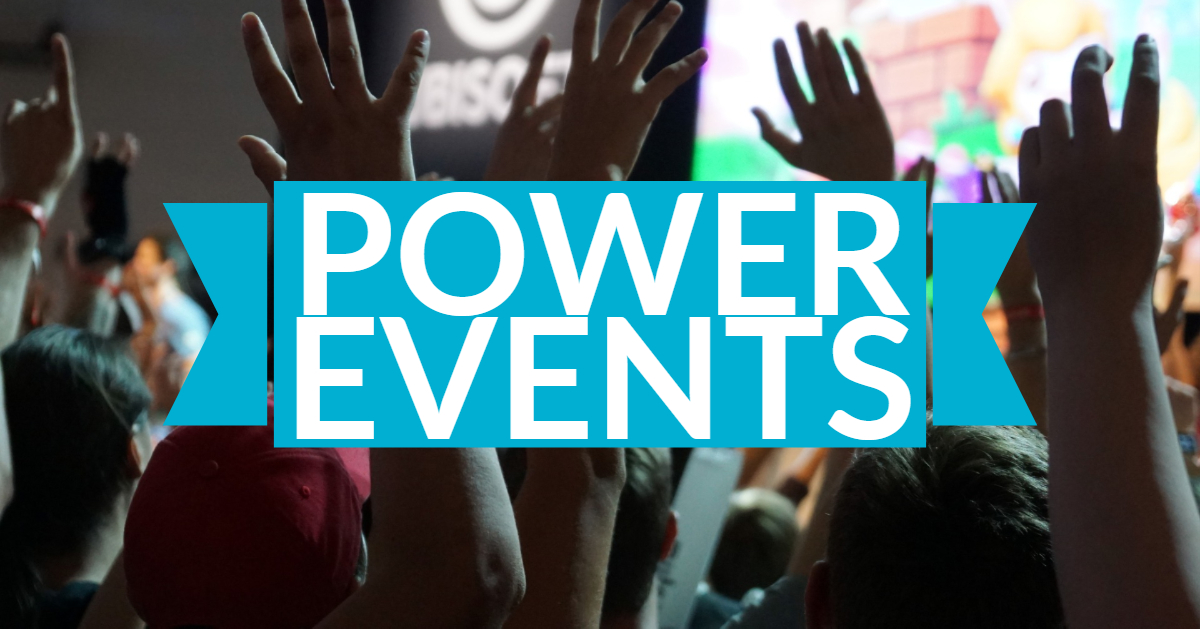 2020 POWER EVENTS COMING TO AN AREA NEAR YOU
LeTip is planning 9 power events for 2020! Each Power Event will be held in a LeTip area where 10 or more chapters can attend. With input from our members, we have come up with a new agenda for the Power Events. They will be a full day of events with an optional networking reception the night before.
---
Testimonials from last year's Power Events:
"Awesome event. Will attend next year. Should be no more than 2 days. 10 stars. Better than I could imagine"
"I made some great connections and even had a member follow up with me and help me with a new commercial! It was really a great experience and I look forward to the next one!"
"I took a refreshed look of LeTip. The leadership modeling was great."
"I enjoyed meeting my counterparts from other states."
---
Here is a schedule overview of what a LeTip Power Event runs like:
Evening Before Event
5:00-7:00pm Night before set-up for Showboaters & Networking Reception
Day of Event
7:00-9:00am Showboat Tables
9:00-9:30 Break/Breakfast – hot breakfast
9:30-12:00 General Session – motivational speaker, regional awards, recognition and multi-chapter meeting (this was an amazing event in Atlantic City, where we held the first ever multi-chapter meeting – guests are welcome)
12:30-1:00 Break/Lunch – box lunch
1:00-2:00 Breakout Session 1: 4-5 topics taught by LeTip members
2:15-3:15 Breakout Session 2: 4-5 topics taught by LeTip members
3:30-4:30 Closing Session or Additional Breakout Sessions
---
Power Events are a mandatory part of LeTip according to our Bylaws. Local chapters should plan on the Power Event being their meeting for the week. While we know that all chapters rarely have 100% attendance at weekly meetings, these events are special, and we NEED at least 80% participation by members and a large contingent of guests to make them successful. The member price will include breakfast and lunch, nationally known motivational speakers at the general session and attendance at the breakout sessions. We anticipate member pricing to be between $100 and $129 based upon how many sponsors we have. Guest attendance cost will be less, as we don't anticipate guests will stay for the box lunch or breakout sessions.
These Power Events are investments by Members and LeTip in:
Showboating your business and increasing your outside tips
Growing your chapters by building the local brand and inviting guests
Growing the community aspects of LeTip
Learning from other great LeTip members how to "Put More Dollars In Your Pocket!™"
For guests, the benefits include meeting a broad range of business owners across the community, connecting with professionals in same or similar business and learning how they too can have a sales force working for them to help them grow
We are developing the final Power Event Calendar and will start recruiting committee members for each area within weeks. Please contact us to volunteer to be a part of this fantastic committee in your area. These events will need a strong committee to pull off the success – we recommend at least 1 member per chapter on the committee to create the most excitement.
---
SAVE THE DATE
Here are the dates for each local event. Put it on your calendar today and watch for more information coming soon. Locations are being selected and will follow soon.
| Location | Date |
| --- | --- |
| San Diego | June 15, 2020 |
| Los Angeles | June 17, 2020 |
| Las Vegas | June 19, 2020 |
| Sacramento | August 24, 2020 |
| Portland | August 26, 2020 |
| Seattle | August 28, 2020 |
| Long Island | September 21, 2020 |
| New Jersey | September 23, 2020 |
| Philadelphia | September 25, 2020 |
If there is not an event in your area, we welcome you to join us at one of these. We had multiple LeTip members from California attend and present at the East Coast Power Event in October and they will tell you it was well worth the trip to them. If you are so excited that you want to hold a smaller event in your area, contact us at 1-800-255-3847 and we will work with you.
There have been several Communicare Blogs on Power Events this year. Please re-read them to understand some of what will go on and why we are so excited about this new approach.
► East Coast Power Event Wrap-up
► The Value of Power Events
► Why Power Events
► Membership Responsibility
We certainly look forward to seeing you at a Power event in 2020!
Who would you like to invite? This will be a fantastic way to recruit on the spot!
More Testimonials from last year's Power Events:
"It was nice to meet so many new faces! I enjoyed getting to know Kim, Paul and Doug!"
"Loved meeting other members and learned a few new ideas."
"It was great to meet the people that lead LeTip and to understand all members point of view on helping others to help themselves. Looking forward to doing it again!"
"Better than expected, make it a day/overnight."
"This was a great event. I'm really happy that I made the decision to join other LeTip partners at the networking event. Met a lot of great people and new friends."
"Very informative and inspirational. Enjoyed very much. Better than I imagined."
"I found networking with members of other chapters was valuable and I felt like I didn't have enough time. though I was there for only one day. I encourage you to do it again. I liked the location."
"I think this was a very valuable event. I'm glad I attended! It was wonderful to connect with other LeTip members, to learn from the breakout sessions, and to realize we're part of something bigger than just our chapter. In the future, I would love if we could have a one or two-day regional event on Long Island. Thank you for all the hours and hard work that went into putting this together!!"
"I really enjoyed the break outs. I took so much out of the event and have already brought it back to my chapter."
"It exceeded my expectations & reinforced my belief in the power of networking & LeTip."
"I feel a one-day event on Long Island, as well as one day events in NJ and PA would draw more attendees. I would start with a multi chapter meeting followed by breakouts, Lunch/ awards followed by more breakouts ending with a dinner"
---
WE ARE LOOKING FORWARD TO SEEING YOU AT ONE OF OUR POWER EVENTS THIS YEAR!