"I believe that commercial drone technologies may be the biggest, life-changing technology since the invention of the airplane" stated Hank Eyring, SkyCamAZ LLC. Drones have taken over the modern way of shooting aerial photographs. They can be remotely controlled and quickly deployed so they are becoming the choice for all tasks that are costly and time sensitive. Ranging from aerial mapping (very high resolution) to Real Estate videos, we have two LeTip members who are both licensed professionals, in this category. David Krause from LeTip of Medford, NJ and Hank Eyring in LeTip of Superstition/Gateway, AZ, on two different sides of the US, both with amazing drone services.
Hank is an Arizona native for 29 years who is a father of four and a grandfather of four. Founded in 2016, SkyCamAZ LLC primarily resides in Arizona. Some of the services SkyCamAZ offers are; Aerial Mapping, Real Estate videos and still photography, construction site monitoring, weddings, social media videos, drone operation and safety training, professional video editing and agriculture health monitoring and plant counts. Hank has been an active member of LeTip of Superstition/Gateway. He teaches them that an ideal tip for him would be for general contractors/construction pros, real estate agents, or any small business wanting impressive visuals for their social media presence. Please see below for a link of some examples of SkyCamAZ's work. https://skycamaz.com/gallery
On the other coast, David Krause and his partner Steven Davis, teamed up to launch their company, Influential Drones. Influential Drones has been taking over the South Jersey area. They are an Aerial Imagery business which specialize in 24-hour commercial flight operations primarily using drones, and secondarily using airplanes. "Our knowledge and understanding of the commercial aviation industry allow us to apply the best practices and principles pertaining to drones", they add. Some of the services they offer are surveying, 3D Mapping, Inspections, and thermal observations, check out their website to see a full list, www.influentialdrones.com
We want to encourage our LeTip members to reach out to Hank and David to learn about their business and help put Dollars in Their Pockets!
Influential Drones Website / Facebook / Instagram
Contact Info: David Krause, LeTip of Medford, NJ
856-281-7545 / dave@influentialdrones.com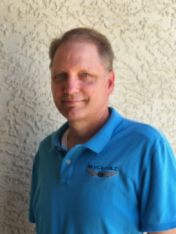 SkyCamAZ's Website / Facebook / Instagram
Contact Info: Hank Eyring, LeTip of Superstition Gateway AZ
480-521-6491 / hank@skycamaz.com