Dr. Gary Wong is a chiropractor and founding member of the LeTip of Fremont chapter in Fremont, California. As a member of LeTip, Gary has gained a vast knowledge of excellence from other business owners. He has been voted the best chiropractor in Fremont for the past 8 years in a row.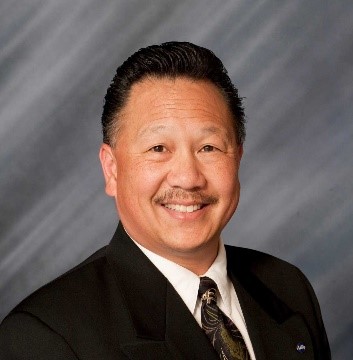 Dr. Gary at one time was the Regional Director of the San Francisco/San Jose Region in California and during that time he learned from so many members and chapters of how networking impacted businesses. He has been a member of LeTip since September 2007 and has personally sponsored 42 members not counting new chapters he started. His goal is to get to his Platinum Badge in the next year or two and then work towards a Royal Purple badge.
When asked about what drives him to recruit and invite business owners to LeTip, Gary shared his insight: "You never know who your next tip will come from. There are your regular power partners in your chapter who give you tips all the time but some of my biggest tips have come from someone who isn't my power partner or someone that did not join; even though they couldn't commit to joining they saw the potential of what LeTip could do for them, how professional we were, and they wanted to refer business to us because of that professionalism."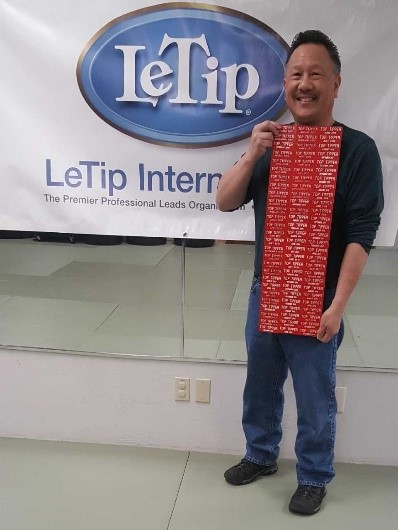 The more contacts you make the greater your potential. It is like fishing on a party boat. If you have one fishing pole you can catch one fish at a time but if you have 50 poles you might catch some small and medium fish and occasionally land a big one. I want to land fish all the time, it doesn't matter what the size. LeTip has conservatively put over $250,000 net profit into my pocket since being a member.
As President, Dr. Gary feels that it is important to set the example to his members. Leading others is not telling them what to do but to show them and inspire them to be a better a version of themselves. Zig Ziglar was quoted to say, "There is no such thing as a lazy person; he is either sick or uninspired". Knowing that members can't be sick forever they just need to be inspired. The best way to inspire them is to set an example and then find out what motivates them. Find out what motivates them, and you can find a way to get them moving in the right direction.
How does one set the example? Having great attendance, being a top tipper, bringing guests and participating beyond the minimum is key to being a great member. You can't expect your members to do anything that you or your Board of Directors wouldn't do themselves.
Dr. Gary loves to talk LeTip and business and if you would like to get a different perspective or share some ideas with him give him a call or email him at 510-796-7000 / gary@letipoffremont.com